Body Oil and Exfoliating Mitt Set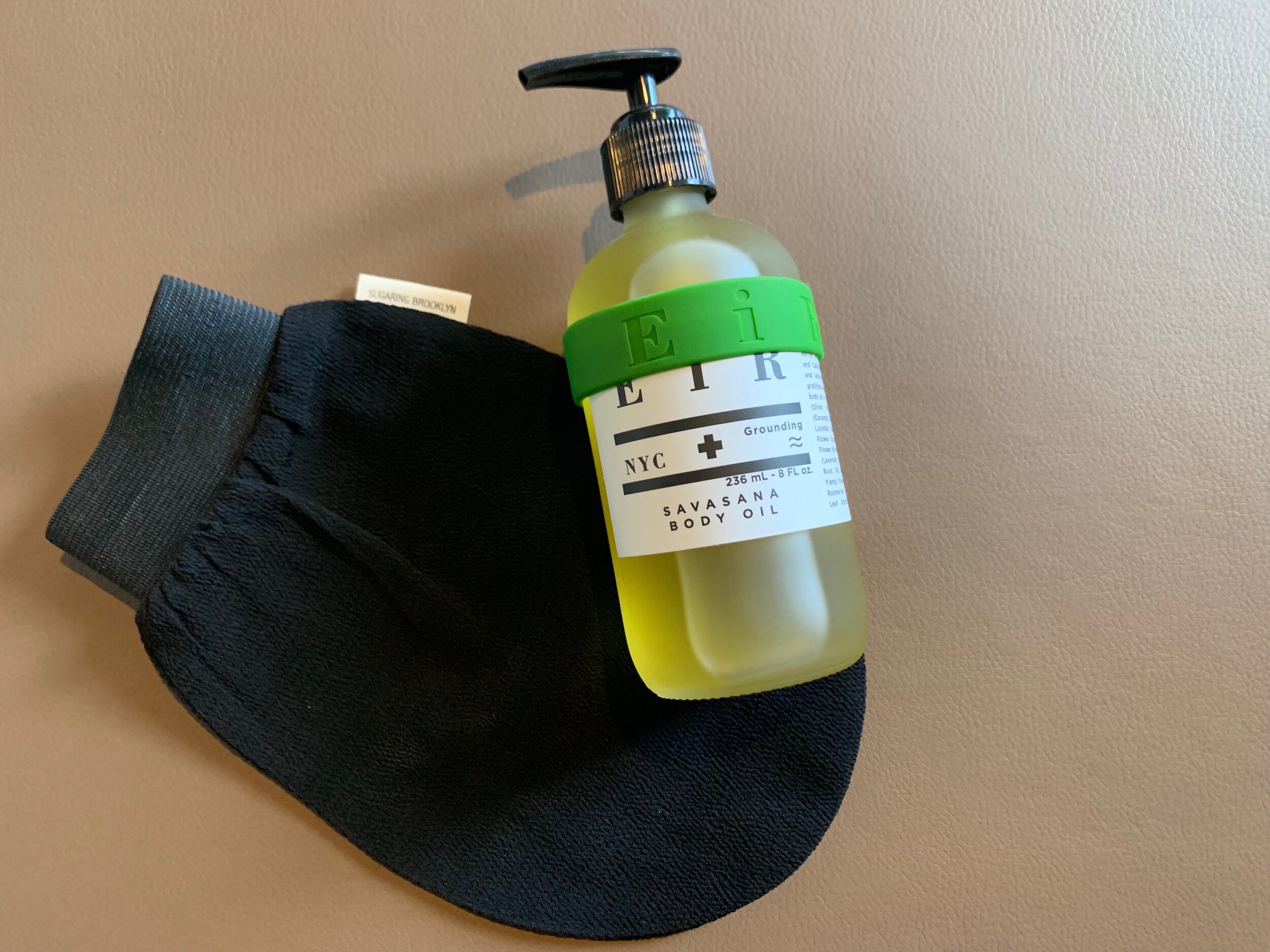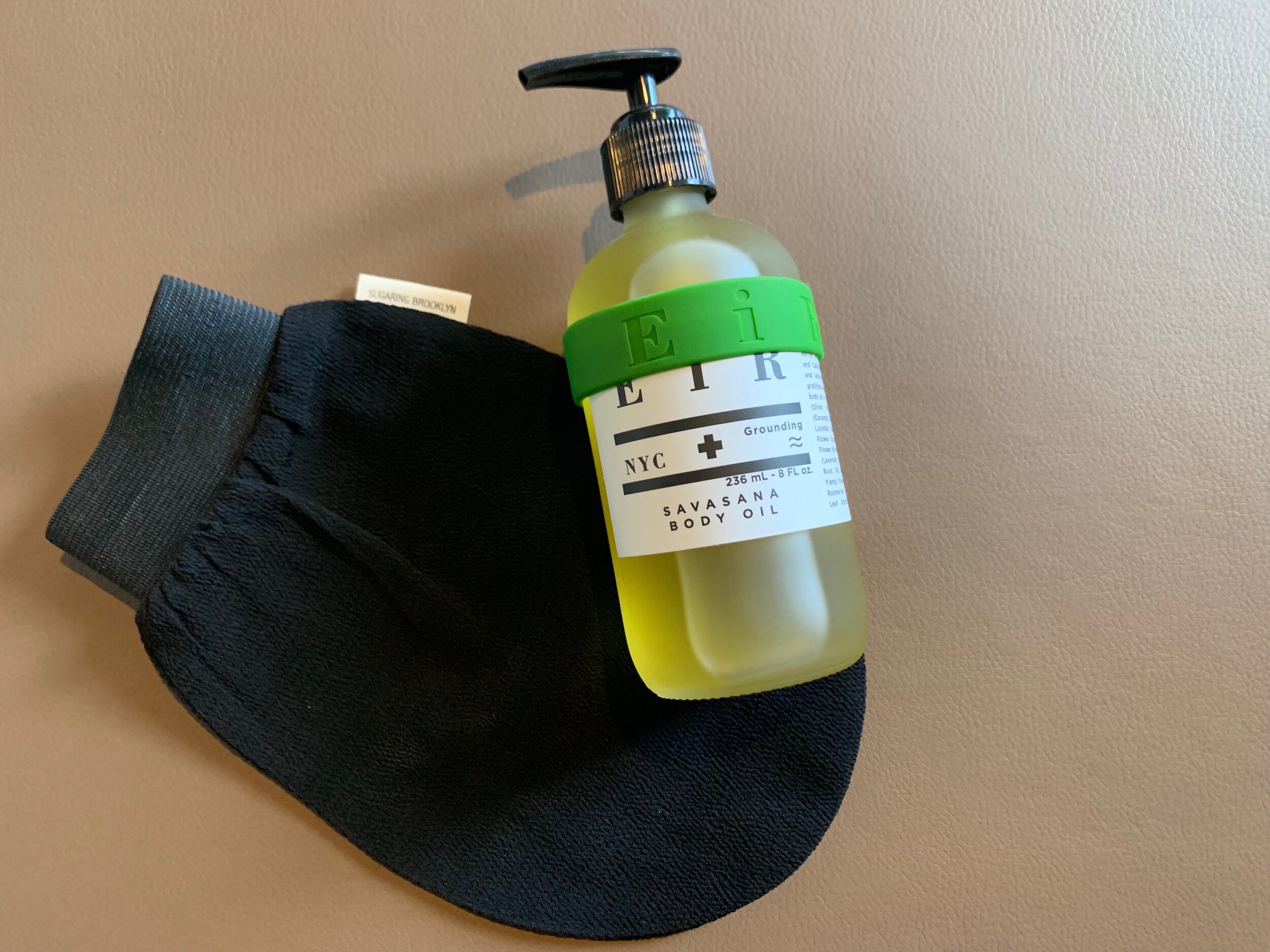 Body Oil and Exfoliating Mitt Set
Our best selling duo to create the best balance of exfoliation and moisture to keep your skin in ultimate balance.
Savasana Body Oil and The Sugaring Brooklyn Scrub Mitt
How to Use:
Use the exfoliating mitt from your ears, to your neck, to your toes. Do not use the mitt on your face. Best used with one of our Cleansing Bars.
Starting with a small amount of the oil, while the shower is still on, rub a thin layer over every part of your body. You can always add more if you feel it is needed. Do not use so much that the shower or tub becomes slippery.
Key Ingredients:
Arnica Flower Extract, Calendula Extracts, Olive Oil, Jojoba Oil, Coconut Oil, Lavender